Hotel Info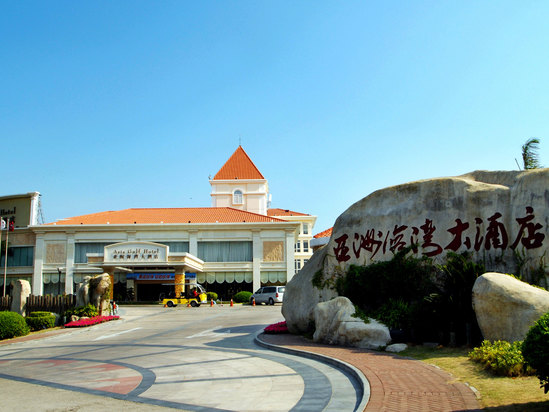 Asia Gulf Hotel Xiamen
is located in the middle of the roundabout road on the beautiful east coast. It stands on the green hills and overlooks Taiwan's Jinmen, Dadan and Erdan islands across the sea. It is close to Xiamen International Conference and Exhibition Center in the north, Nanputuo Temple, a Buddhist sacred place in the south, Xiamen University, and Zengyu, a characteristic deep lane.
The hotel is divided into two parks with sea and mountain views, covering a total area of more than 60,000 square meters. The sea view area of the hotel is a vacation villa hotel, consisting of 1 main building and 26 rich European-style independent villas. The sea view area can go straight to the beach, watch the sea from the front line, and watch the most beautiful sunrise and sunset to experience the real holiday style. . Hotel Mountain Scenic Area is an apartment-type economic hotel. It consists of 3 conjoined buildings. The rooms are simple and warm. They have an atrium garden, back to the mountains and the sea, close to the tower of Xiamen Folk Village, and walk to the beach for about 3 minutes. Sandy beach.
When experiencing the pleasant feeling of the front line of the sea and the sky, the hotel is equipped with a large outdoor sea crystal pool, allowing you to enjoy the wonderful views of the blue sea and blue sky while exercising. In order to provide better services, the hotel is now equipped with a park battery car to provide guests with a better walk through the park. At the same time, there are also various specifications of conference rooms, multi-function halls, Chinese dining rooms, as well as authentic Cantonese dishes, authentic classic Western cuisines hosted by famous Hong Kong chefs. Guests staying here can also enjoy poolside barbecues, beach evenings and more. , Add more fun to your journey and leave good memories.